We're still here, I promise. I have been devoting a lot of my time to end of semester exams. By May 26, I will be able to breathe again, just a little bit (until, that is, my summer session begins and I am held hostage in my Honors advisor's lab, all the while trying to learn a second semester of Anatomy and Physiology)..

Seriously, it will get better. Please just promise that you won't forget about Marge and me while I work through all of this busyness.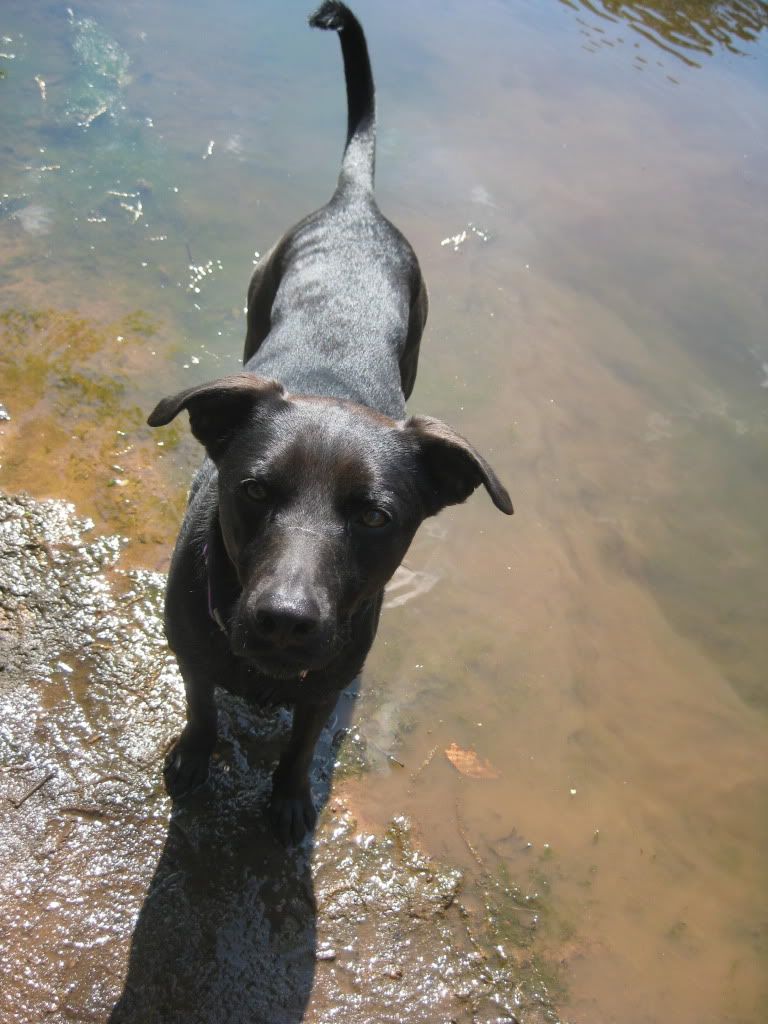 In the meantime, I want to leave you a short passage from the reading material from my Physiological Psychology class..
"One hypothesized source of individual variability in stress responses is called stress immunization, the possibility that early experiences with stressful situations result in
decreased
susceptibility to stressful situations in adulthood. In rats, such early experiences with stressful situations (for instance, being handled by humans) led to decreased secretion of corticosteroids in adults in response to widely varying stressors."
Seems like it ties in to what would be considered good or bad early life experiences for puppies, doesn't it?