My sister, Marge and I have gone on some picturesque walks this week. It's amazing that the days after such a strong storm could feature such perfect weather.
Our destination? The beach! We were so happy to see that our favorite stretch of beach was void of off leash dogs that could potentially cause a problem. The sand and balmy breeze beckoned to us, Marge included.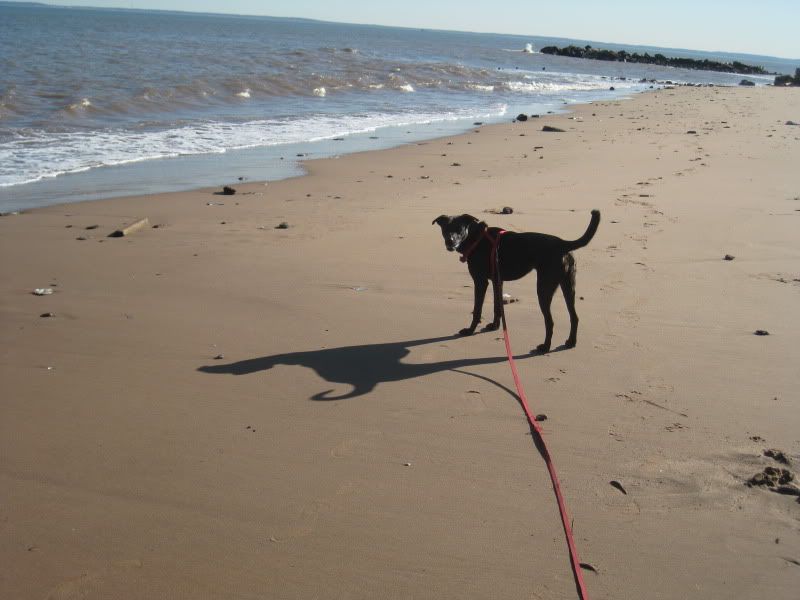 She eagerly posed atop a piece of cement, ruins from the buildings that used to stand at the shore. When the tide is high, some of these ruins are completely immersed in water. This makes me think that the water didn't always come up as high as it does now. The storm surges over the weekend exposed even more ruins that had previously been buried under sand dunes and beach grass. There is a lot of history hidden at this beach.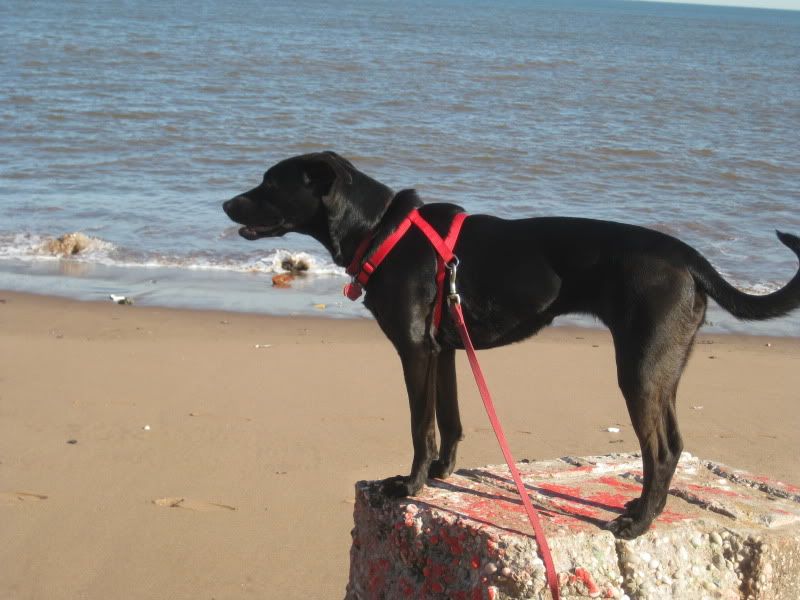 We moved on to a totally desolate area. Marge announced her presence to any passers-by who might have come along after us. Can you read what she wrote?
She had a burst of zoomies a few minutes later, and shot a million-dollar smile in my direction as my sister snapped a photo. She was having a grand time. Seeing this blissful expression on her face is one of the best things in the world.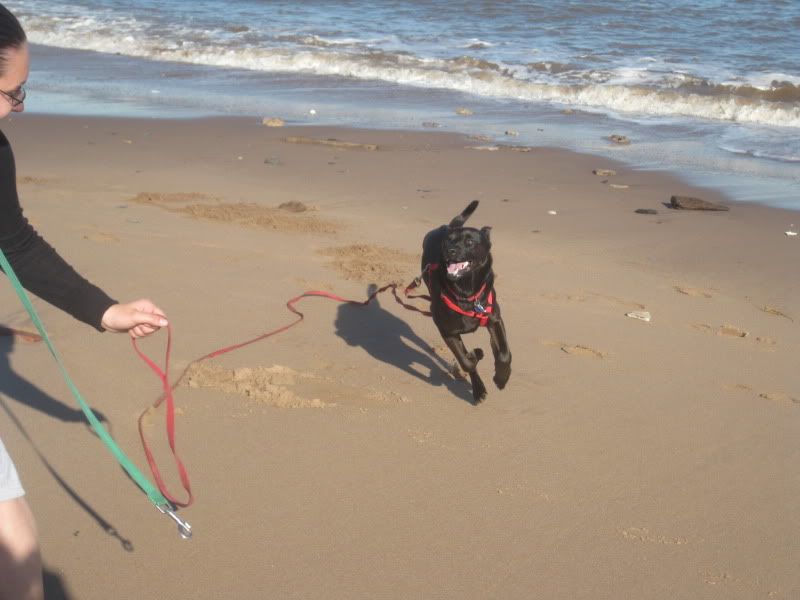 Before we left, I had Marge pose in the middle of the huge sand wall that stands at the back of our beach. It isn't typically this vertical, but the storm took a chunk out of it. From the looks of it, the water from the ocean came up really high. There is sand - and lots of it - on the dead-end street adjacent to the beach as well. Kind of scary - I don't know how well the area will fare the next time a big storm hits.
Today, we went on almost an identical walk, but the camera was dead. Two hour-long walks on back-to-back days is something that doesn't happen often around here. And, I'm happy to report that they both went really well. It's nice to see my special girl enjoying the spring weather as much as everyone else is. We humans had a good time, too.